Me backstage at a show working on Karlie's hair
KARLIE, KARLIE, KARLIE !!!!!!
I feel lucky and proud today to say that my Q&A today is with the divine Karlie Kloss, one of the new breed of supermodels, who i had the pleasure of first meeting on a Top Shop campaign shot by Emma Summerton in her earlier days of modelling back in 2008. 
Top Shop Campaign Image shot by Emma Summerton
Karlie was accompanied at the time of shooting Top Shop by her adorable Grandmother who rightly chaperoned her everywhere as a young teenage model. It was even apparent then that Karlie was a girl with her head completely on her shoulders. On talking to her on the shoot she was super sweet, polite, and bright and I warmed to her immediately. I've since worked with Karlie on numerous occasions for Vogue, advertising campaigns and at shows, and the most wonderful thing about her is that she is exactly the same super sweet, polite and bright girl I met 4 years ago, just more mature. On seeing Karlie's name on a call sheet I know it's always going to make for a great day!! 
Last December at the age of 19 Karlie appeared on the cover and inside for Italian Vogue shot by the amazing Steven Meisel in a shoot called Body By Kloss. These were Karlie's coming of age pictures. She appeared (extremely tastefully may I add) nude, showing off her sculpted body from years of being a ballet dancer.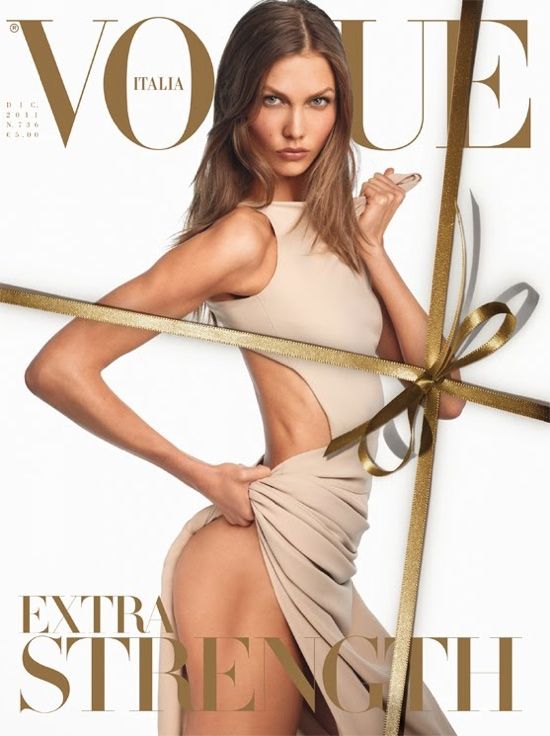 Karlie's now infamous Italian Vogue cover shot by fashion Photography Genius Steven Meisel
So,  a little background on Karlie's rise:     
Born in Chicago in 1992, then moved with her family to St.Louis, Missouri in 1995 where she was classically trained in Ballet which has definitely given her her grace on the catwalk ( and now shoots too!)  
Karlie was discovered at the age of 13 at a charity fashion show in St.Louis and has since been ranked as 2nd on the Top 50 Models Women  list by Models.com and as one of the top 30 models of the 2000's by Vogue Paris. 
Represented by Next Models in London, New York, Paris and Milan,  Karlie right now is in the middle of show season. We've already seen her on the catwalk for shows such as Ralph Lauren, Oscar de la Renta, Jason Wu, Donna Karan and Anna Sui in New York, Lanvin, and new Paris based Belgian designer Anthony Vaccarello in Paris so far ( Paris fashion week is still going on as you read this).
Ladies and Gentlemen I give you a small little peak into the delectable, de-lovely Karlie Kloss's life: 
WHAT DID YOU WANT TO BE GROWING UP?
A peadiatrician or a kindergarten teacher.
HOW DID YOU END UP DOING WHAT YOU'RE DOING NOW?
I have no idea how I got to where I am today? A Lot of support from my family and friends and a WHOLE lot of LUCK!
WHO WOULD YOU LIKE TO BE IF YOU WEREN'T YOU? 
Princess Catherine (btw is prince Harry single? Haha 😉
WHERE DO YOU LIVE? 
Tribeca, NYC, NY, USA.
IF YOU COULD CHANGE ONE THING IN YOUR CITY WHAT WOULD IT BE?
I would change the amount of waste in this city-we are fortunate to live a lifestyle of abundance, we have more than we need sometimes and I think we are not conscience enough of how much we waste (food, clean water, etc.)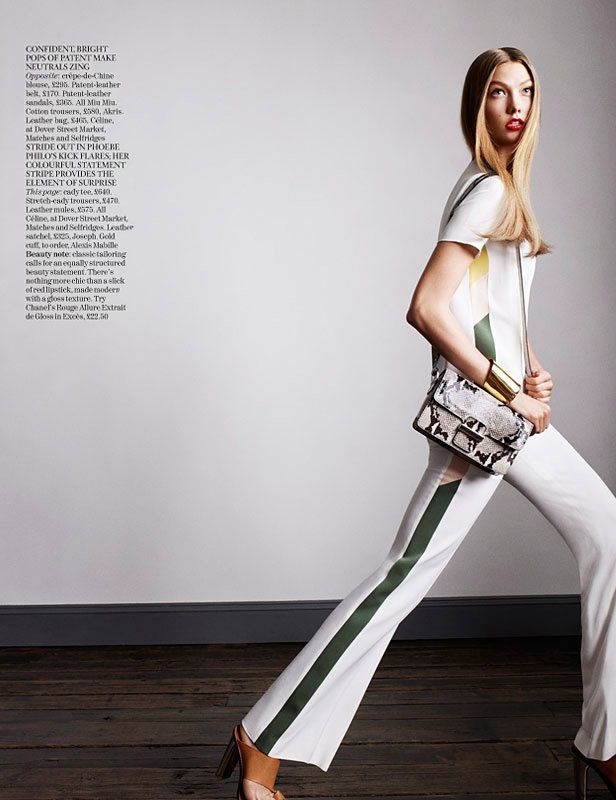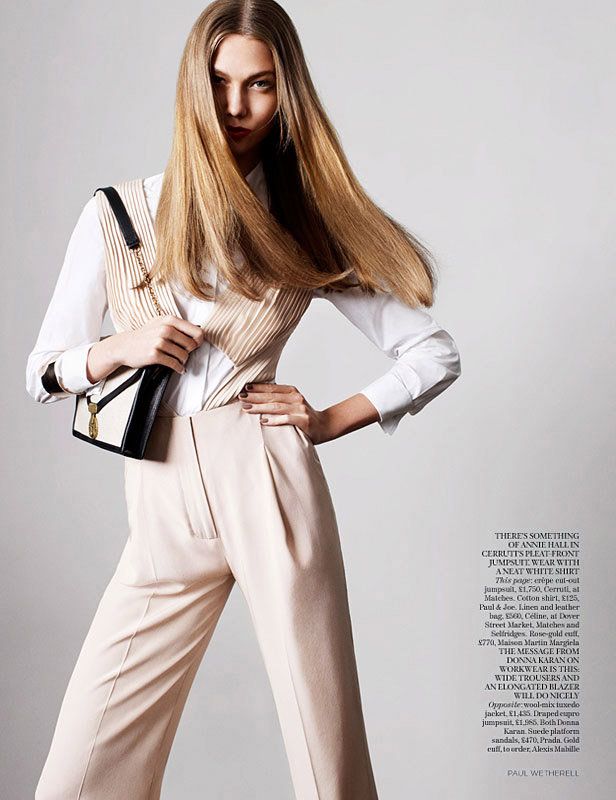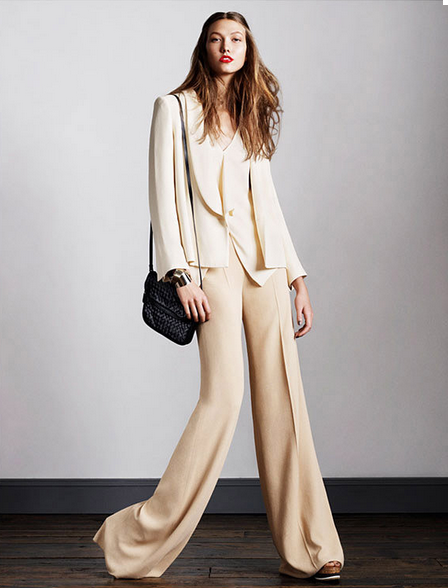 Karlie for British Vogue, shot by the wonderful Paul Wetherell (I worked on the hair)
WHAT ARE YOU INTO RIGHT NOW? ( MUSIC, FASHION , ART,  FOOD)
All of the above! But I have a passion for food, and especially sweets! I love to bake cookies, cakes,  candies you name it-I'll find a recipe and make it!
IF YOU COULD LIVE ANYWHERE BESIDES WHERE YOU ARE, WHERE WOULD IT BE? 
I would live on a sail boat down in Key West…I'll make it there someday!
WHAT MUSIC WERE YOU INTO GROWING UP- ARE YOU STILL INTO IT NOW?
Growing up in St.louis Missouri, I always listened to classic southern rock. But since being in NYC on so many different photoshoots my music taste has greatly expanded and I've developed an appreciation for everything from hip hop/rap to 70s disco classics!
WHO'S YOUR FAVOURITE DESIGNER THAT YOU WOULD WEAR?
Haha that's a tough question, I am lucky enough to work with so many great designers-it's hard to choose just one! But my closet is filled with a little bit of everything and everyone! From Marc Jacobs ready to wear to Juicy Couture to Dior Couture! A little bit of everything! 🙂
WHERE ARE YOU GOING TO NEXT? 
I'm always on the go! Always traveling for work and for fun, I just got back from Rio De Janeiro yesterday, i was in LA before that, and London before that! So I am very happy to have a few days off here in NYC and not go ANYwhere!
NB: This Q&A was done before the shows started 
A HUGE Thanks to Karlie for kindly answering these questions for me. MWAH !!!!!!
Follow Karlie on twitter here: @karliekloss